February 5, 2020 News
Helping 18 stray puppies and dogs on a US marine base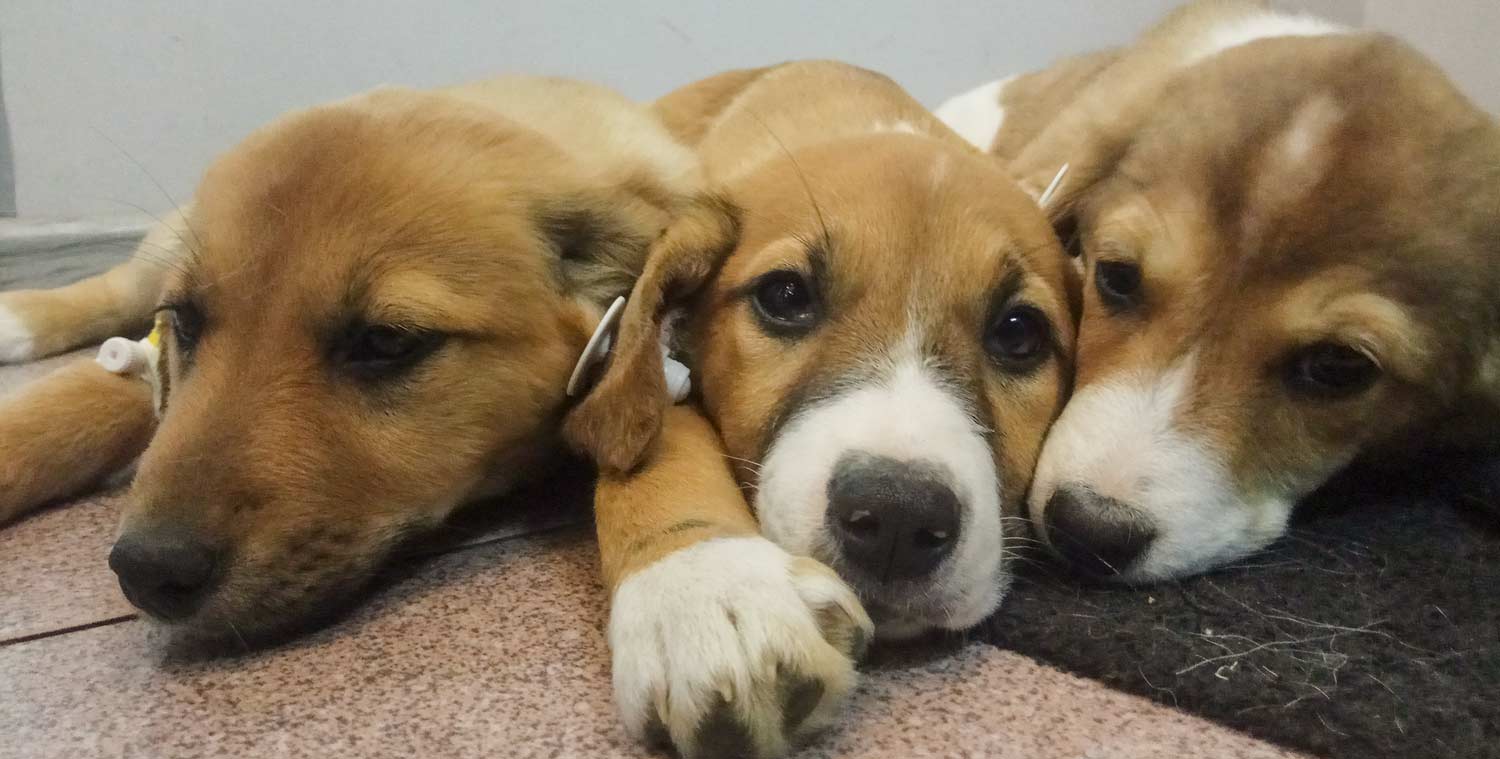 Mayhew Georgia – in partnership with Dog Organisation Georgia (DOG) – has helped 18 stray dogs and puppies after they were found living on and around a US marine base in Rustavi, about 45 minutes south of Tbilisi.
One of the marines, who had been fostering for DOG, reported the litter of puppies and under the Mayhew sponsored Trap Vaccinate Neuter Release programme (TVNR), the dogs were brought to New Vet Clinic in Tbilisi, where Mayhew trained vets, Dato and Ana, looked them over, gave vaccinations and parasite treatments, and neutered several animals.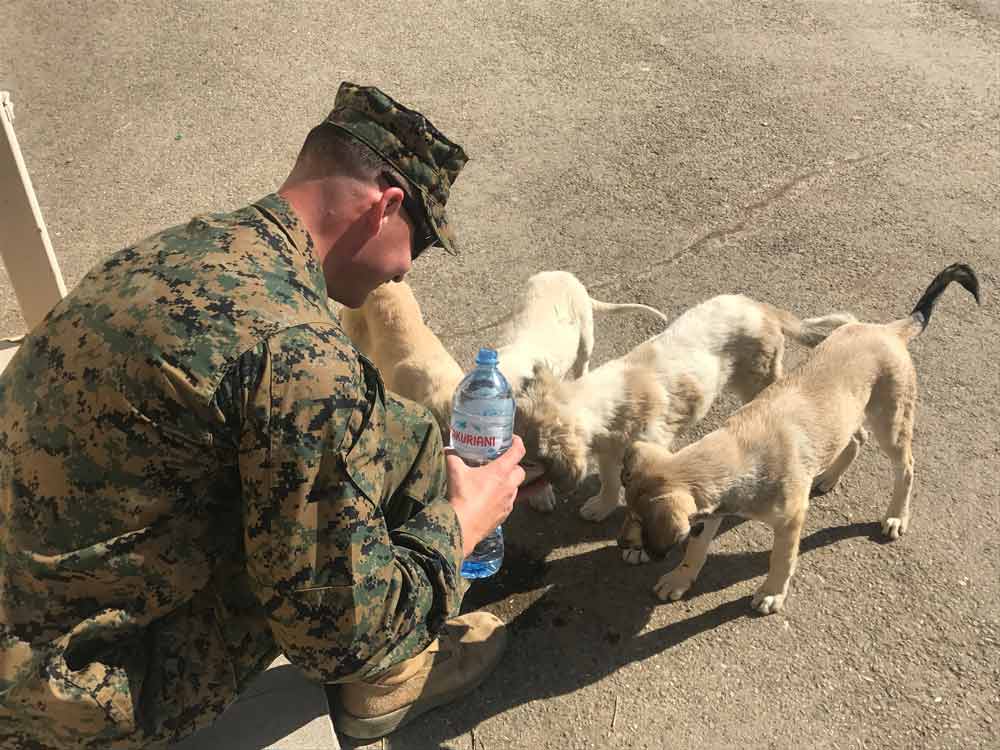 Over two days, the marines helped bring the dogs into the clinic and transport them back to base, where they will  continue to live happily – with the marines safe in the knowledge that an important step towards managing disease and overpopulation has been taken.
While the current marine contingent is close to heading home, a new one will arrive soon and pick up the duty of caring for the dogs. They will be able to keep in touch with DOG & Mayhew International with any dog questions or issues.
Mayhew trained vet Ana, at New Vet Clinic, said:
"[Fellow vet] Dato and I are delighted and proud to be helping DOG & Mayhew as it is very important to control the stray population and help animals in need!
"With DOG, Mayhew and the Free Agrarian University Clinic, we are part of this big plan that needs to be achieved. I am sure one day I will find myself walking in the street proud, as I will be seeing with my own eyes how much we have all contributed."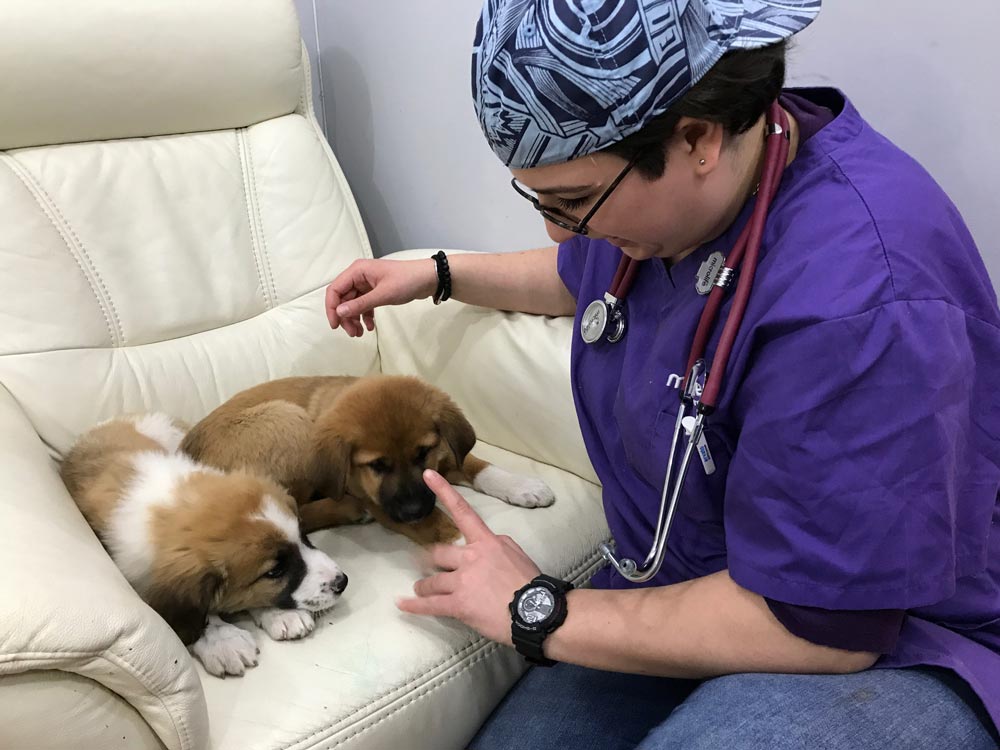 Dato said:
"I am grateful that DOG & Mayhew exist because they are first of all thinking about welfare of the population, and then everything else. I think it is also the only programme in Georgia that provides the complex vaccination against different infectious diseases as well as rabies which is amazing and proves again that it's for the animals first of all!"