March 2, 2020 Stories
Life-saving surgery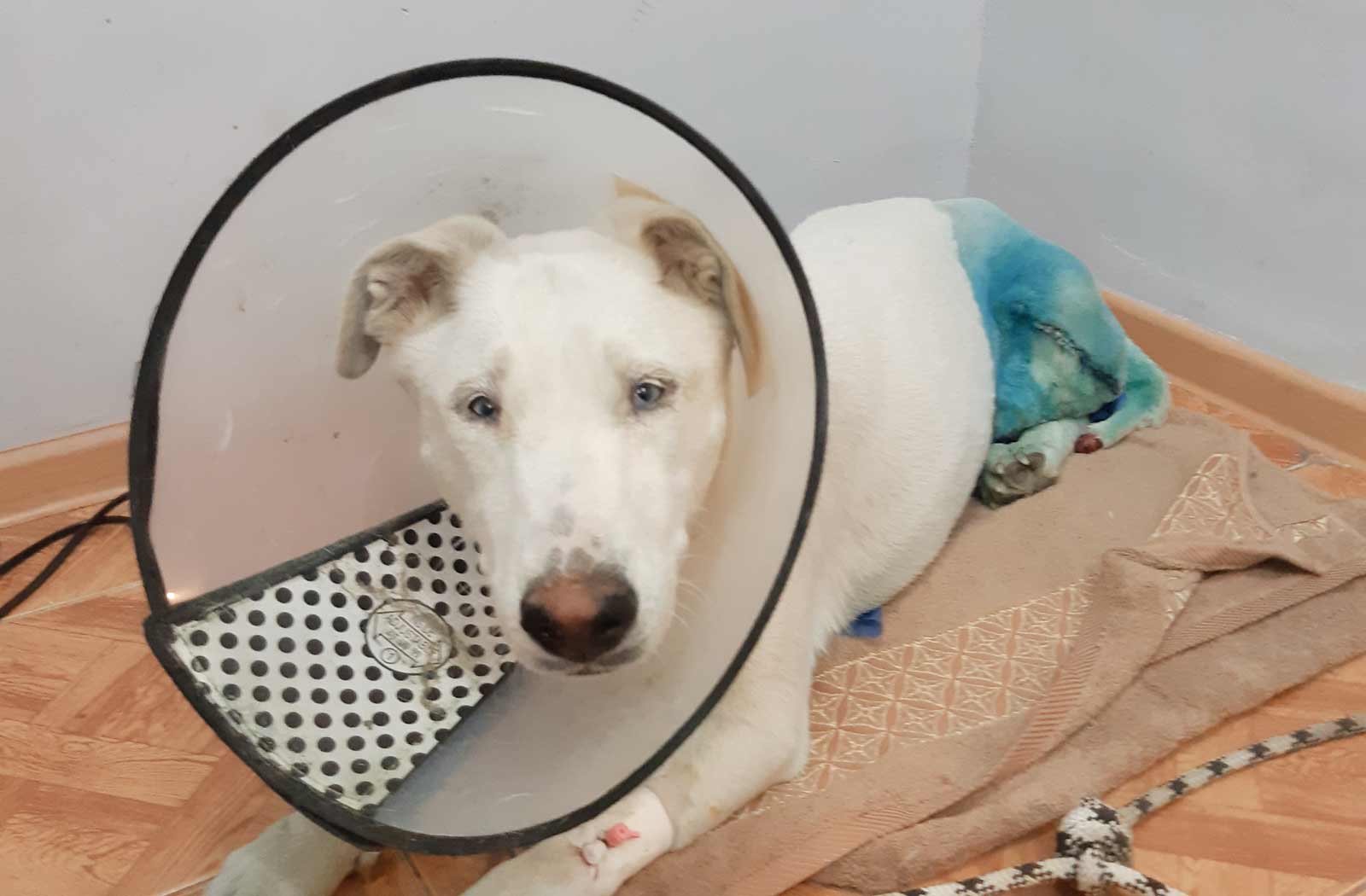 In October last year, a female street dog was brought in to the Tbilisi Municipal Shelter. She had been involved in a serious car accident.
Unfortunately, the poor dog had such severe injuries to a hind leg that Dr Ursula, Dr Ana and the shelter's Vet team had to make the hard decision to remove it. This was Dr Ana's first time completing a leg amputation and Dr Ursula expertly guided her through the procedure.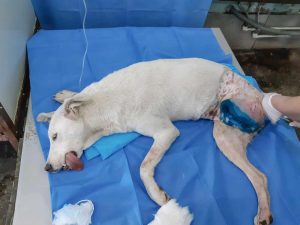 The dog, later named Arwen, recovered well and Dr Ana took her home to foster while she got used to her new life on three legs. Arwen sadly couldn't be re-released as a street dog as she would be too vulnerable. Dr Ana cared for Arwen through her trauma and long recovery period before setting out to find her a loving new home. Ana looked to her friends and colleagues and enlisted the help of a German shelter that had previously rehomed Georgian dogs in Germany.
Within a few weeks, a family had been found – this time in America. Following a lot of correspondence and discussion, it was decided that Arwen would start a new life stateside. Arwen was neutered, fully vaccinated, received flea and worm treatment, and spent time in a foster home making friends with other dogs.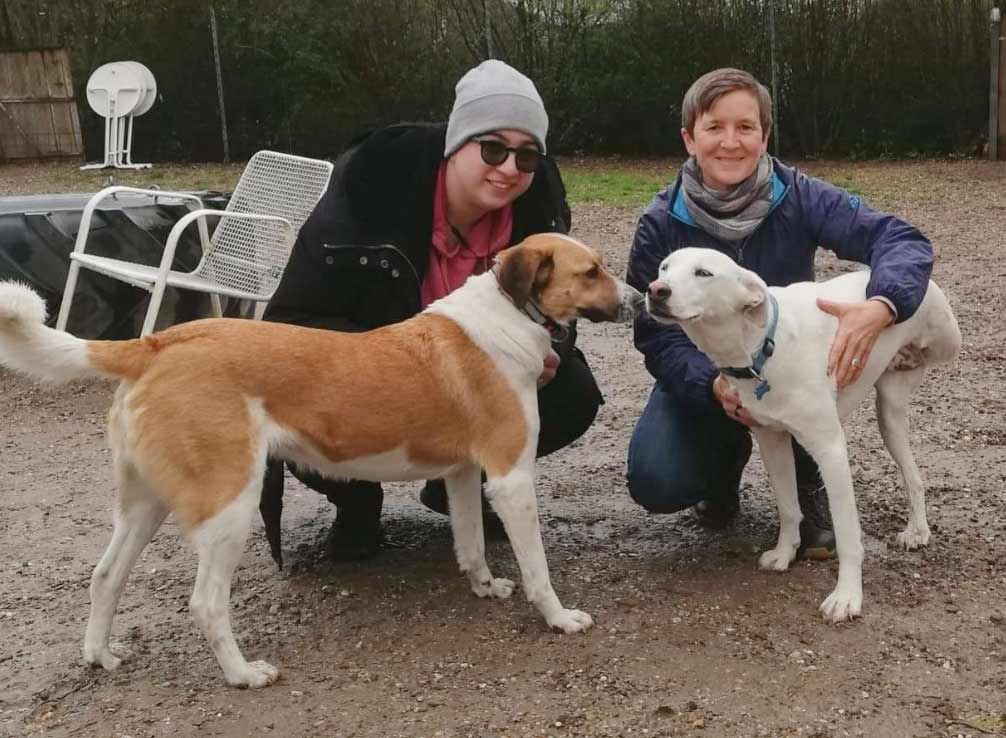 As Ana was taking a holiday in the US, she was able to accompany Arwen on the journey to her new family in Ohio, where she is now enjoying life in her forever home, with an enormous garden to explore and even a lake to swim in! After all she has been through, we are delighted that Arwen has found her happily ever after.
While Ana was in the US, Mayhew arranged for her to spend a day with the ASCPA Vet Hospital and mobile clinic in New York City, observing the running of their charitable clinic and mobile spay-and-neuter initiative in action and picking up vital tips and experience to take back to Georgia. "I loved my experience at ASPCA," says Ana, "and their mobile clinics are something we could consider for the future in Georgia."